Employee Benefit Insurance Services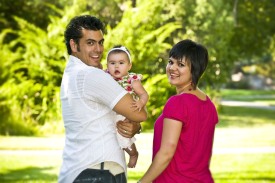 As a business owner, you already know that positive, dependable employees are invaluable.
But let's face it, in today's very competitive landscape it's increasingly difficult to attract, hire and retain the best possible employees. That problem has been exacerbated by the very tight labor market. Having an "exciting" position is no longer enough.
Comprehensive employee benefit packages coupled with competitive salaries are what it takes to get that coveted signature on the dotted-line.
Thriving businesses have long known this, of course.
So even if you're not looking to expand your workforce right now, it's still a good time to review your current benefits plans.
If you currently do not offer benefits plans, they might be more affordable that you think.
To make such plans more affordable, employers are increasingly asking employees to shoulder a portion of their benefits package.
This is a win-win situation for both employee and employer. Employers get to compete for the best employees and employees get access to benefits at a subsidized group rate.
Research has shown that good employees favor employers who offer quality benefit plans. Applicants looking for employment consider the two most important factors to be salary and benefits. Employees realize that today's healthcare costs make it valuable to have an affordable and attractive benefit package. Businesses can use group benefits as a major morale booster for their current employees or for recruiting new prospects.

Our knowledgeable staff at Brighton Financial And Insurance Services, will work with you to design an attractive, affordable and comprehensive benefit package for you and your employees. We provide a wide array of options and benefits that range from basic plans all the way to the so-called Cadillac Plans. We work with brand-name providers so that your employees can find providers right in their own neighborhoods. We will help you compare plans and costs to determine which one works best for your company.

Your employees are your biggest asset.
Call or email us to help you retain their loyalty and protect your bottom line.