Contractors Insurance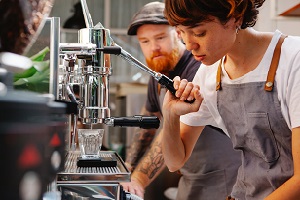 The primary purpose of purchasing California contractor's insurance is for protection against liabilities. Liability insurance protects you when running your business from claims arising from accidents that could occur while on the job. Policies can be customized to protect against the risks involved in each type of profession. Whether you are a contractor in construction, plumbing, cleaning, electrician, handyman, painting, or landscaping, California Contractor's Insurance will help pay for repairs or a lawsuit that arises from damages incurred.

Contractors usually go into homes or businesses to work on construction projects and there are high risks of causing some kind of damage. Something can be broken by accident, unintended structural damage could occur, or someone could be injured accidently by the fault of the contractor. Contractor's insurance can help pay for the damages, medical expenses, or legal costs if a lawsuit is filed against the contractor.

Contractors General Liability Insurance can be bundled with other policies invaluable to the contractor and their profession. Commercial vehicle coverage is available for pickups, truck, tow trucks, and trailers. There is coverage for tools and equipment, Builders Risk, and Bonds that include Contract, Subdivision, Commercial Surety, License & Permit, and Court Bonds. Generally, a contractor is required to have proof a license bond has been purchased before the state will issue a license. Bonds provide protection and security for both the contractor and the client.

Our agents know insurance can be confusing at times. We have many years of experience in this industry and would be happy to assist you in determining your risks and choosing the best possible coverage for you and your business needs at a price you can afford throughout Los Angeles, Oakland, San Diego, San Francisco, and San Jose.