Workers Compensation Insurance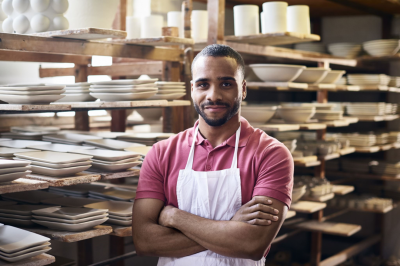 Workers Compensation Insurance is the best coverage to keep your business running and your employees healthy so they can continue working hard.
In determining if your business needs this coverage, the general rule is if you have employees who aren't owners of the company, you probably need workers' compensation insurance. Whether your business is small or large, as an employer you are liable under the state's workers' compensation laws for employees who have been injured or made ill on the job. Coverage might also extend to an uninsured contractor or subcontractor if he or she is injured while doing work for your company. Anyone you hire to do work for your company could be eligible for workers' compensation benefits from your company.

This policy provides coverage for medical care, rehabilitation services, death benefits, temporary or permanent disability benefits, and supplemental job displacement benefits. Usually having this insurance means employees give up their right to sue your business for negligence and gives them the peace of mind knowing they can recover from work-related injuries without the complexity of a lawsuit.

The cost of this insurance policy is determined by the Workers Compensation board in your state and the premiums can be increased or decreased based in part on your business' risk classification, safety history, and whether you offer health insurance. Unlike other liability insurance policies, there is not a maximum dollar amount limit to the injured employee's benefits but the employer's liability.

Workers' compensation can be a large expense to your company. Our agents understand your business and want to help you cut costs, increase safety, decrease fraudulent claims and insure you have the best coverage available to fit your needs.