CA Wildfires Program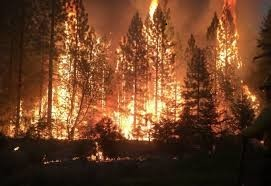 Due to the wildfires that have afflicted the state of California over the past several years, many insurance carriers have tightened their underwriting guidelines for property policies and in some cases, have actually withdrawn, or plan to withdraw from specific Zip codes in the state.
This is placing enormous stress on the real estate industry and homeowners, as a recent article in the Wall Street Journal posited.
Meanwhile, the insurance industry is also feeling the pinch, according to Bloomberg News.
To ensure some continuity, the State of CA Department of Insurance has worked with the companies to provide coverage until a specific date. In most cases, that date is Dec 31st 2020.
Brighton Financial has sought out and signed with several highly rated insurance companies who are willing to write policies in the underserved areas.
With our wide array of options and experience underwriting these kinds of properties, we are confident that we can get most properties covered.
In some cases, where the carriers' appetites don't accommodate an area, we will write a property policy through the CA FAIR Plan and a DIC (difference-in-conditions) policy to provide the coverage options not provided by the FAIR Plan.
The Benefit of working with Brighton Financial is that many of our carriers accept properties that others reject. So the chances are great that we can write a single policy to cover the property.
In the event that our carriers do not accept the property risk, they will automatically quote the DIC portion, which saves time and money.
One of our premier carriers for this program is Heritage Insurance Co, a company with extensive experience in writing policies in high-risk areas, especially FL.
This means that they underwrite and price the risk appropriately the first time so that they won't need to cancel the policy or raise rates significantly due to the occurrence of wildfires.
The program is selective and not every property will qualify. However, if your property reflects pride-of-ownership with a low claims history, we are your best bet to stability and price savings.