Homeowners Insurance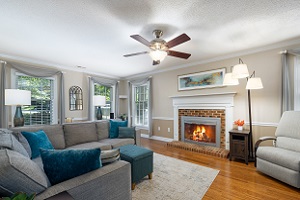 Your California, Florida, or Washington home is probably one of the biggest investments you'll make in your lifetime. You will want to make sure you have this asset properly insured to protect you in the event of a disaster. A standard policy will protect the home itself and your personal belongings. Home insurance is usually a package policy covering damage to your property and your legal responsibility for any injuries and property damage caused to others by you, members of your family, or in some instances, your household pets.

Home coverage to the structure will pay to repair or rebuild you home if it is damaged or destroyed by fire, hurricane, hail, lightning, or other disasters listed in your policy. It usually does not pay for flooding or earthquake, although separate policies are available for this coverage. Most policies also cover detached structures such as a garage, tool shed, or gazebo. There is a limited amount of coverage for trees, plants and shrubs when destroyed by perils not including damage by wind or disease. There is additional living expenses coverage in the event you are temporarily unable to live in your home because of an insured disaster.

Coverage for your personal belongings is usually 50% to 70% of the amount of insurance you carry on the structure of your home. Your property will be replaced if stolen or destroyed by a covered disaster. There is a limited amount of off-premises coverage for your property anywhere in the world and you have coverage for unauthorized use of your credit cards. Expensive items are covered with dollar limits but floater policies can be added to insure these items for their appraised value.

An important part of the California homeowner policy is also liability protection. This covers you against lawsuits for damages caused by you or members of your family. It covers your defense in court and any court award up to the limits of your policy. An umbrella policy can be purchase to provide broader coverage if desired.
Our agents are eager to sit down with you and help guide you to the right coverage for your home, property, family, and investment.