Long Term Care Insurance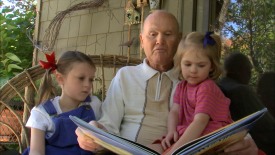 California Long Term Care is used when someone has a chronic illness, disability, or other condition and needs help on a daily basis over an extend period of time. To help cover the potential long term expenses, some people choose to buy long term care insurance. It is important to understand that Medicare and most health policies rarely pay for the costs of long term or custodial care.

To qualify for California Long Term Care Insurance one of two conditions must be present. The policyholder must be unable to perform two out of the six basic activities of daily living, such as dressing or bathing, or have a cognitive impairment requiring supervision. A health-care professional, such as a doctor, nurse or social worker will need to certify that the disability is expected to last at least 90 days. There is usually a waiting period up to 90 days before the benefits kick in, but newer policies may sell waivers for home-based care.

You should consider buying long term insurance with flexible options. Depending on what policy options you select, the long term care insurance can help you pay for the care you need, whether you are living at home or in an assisted living facility or nursing home. Some policies will pay expenses for adult day care, care coordination and even help modify your home so you can keep living in it safely. Policies cost less if purchased when you're younger and in good health. You may not be able to get the coverage if you're older or have a serious health condition, and if you do, you may have to spend considerably more. Premiums often increase over time.

Our agents are trained and can advise you about ways to save for future long term care expenses and the pros and cons of purchasing California long term insurance.