Business Insurance Services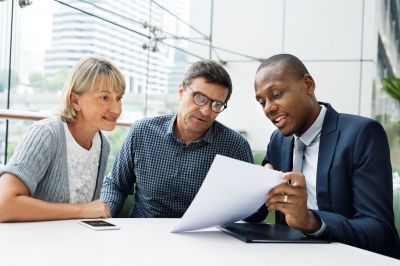 Unlike personal insurance, Business Insurance is not a one-size-fits-all proposition. Each policy must be tailored to fit the business's needs, circumstances and situation. It goes without saying that if you operate a restaurant, using open-flame cooking, having different shifts and a mix of part-time and full-time employees and you open late into the evening, your policy will look drastically different from that of your neighbor, the lawyer. Each runs a business, but the risks are totally different and so will the policies.
That's why we approach our business as Solution Providers. Knowledge and experience are crucial elements in writing the right business policy. To properly guide the business owner, the insurance broker must understand the industry and the risks common in that industry. She also must know the intricacies of insurance contracts. Finally, she must have the experience and access to the markets to create a solution to the insured's situation.
Speaking of knowledge and experience, let's take a simple example, a clause in the typical business insurance contract, the co-insurance clause. This essentially means that the business assets cannot be under-insured by the amount stated in the policy, typically twenty percent. Another way of looking at this is that business assets must be valued to at least eighty percent of their current market value. There's a significant penalty for being under insured.
But usually that penalty is discovered and imposed only at the time of a claim. So, it's imperative for the broker to advise the client to revise the value of their assets at every renewal. But advising is one thing, being able to assist with the valuation because of their knowledge of the client's industry is what separates the true risk manager from the insurance salesman.
This is the type of thing that surprises business owners and inexperienced insurance brokers.
As a business owner, you are faced with many risks, some of which you might even be aware of. You don't have the time to investigate all areas of an insurance contract.
That's why our trained agents will sit down with you and discuss your business insurance needs and the risks involved with running your company. We will help you tailor your insurance coverage to minimize your exposure. After all, your business is our business.
At Brighton Financial, we spend a lot of time making sure that your policy is ironclad. There are no shortcuts. Call or email us to see how we can help you protect and keep what you've worked so hard to build.