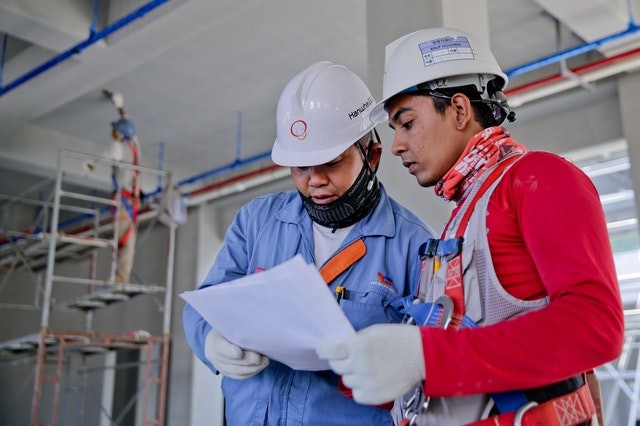 Builders Risk Insurance is a form of insurance that provides financial protection for homes and commercial buildings during remodeling, renovation or construction. It is a form of insurance that homeowners and real estate investors expect reputable contractors to carry.
The cost of this insurance generally averages within one and four percent of the entire remodeling or construction costs. The cost of the policy differs depending on several factors such as project type, location, and type of remodeling or construction.
What Does A Builders Risk Insurance Policy Cover?
Builders Risk Insurance coverage is always slightly different from one provider to the other. So read your insurer's policy to understand its limitations and exclusions. Typically, most builders risk insurance policy covers the following:
Damage on Work Sites
One major benefit of Builder's Risk insurance is the provision of coverage for damage caused by extreme weather during construction or renovation. This type of insurance policy typically covers damage caused by:
Wind
Fire
Hail
Hurricane
Lightning
Tornado
Other natural disasters and weather events
Vandalism and Theft
While a renovation or remodeling project is ongoing, it is absolutely crucial to protect all the materials and equipment being used for the job. In the event that some or all of your materials (either stockpiled or already installed) are stolen or vandalized, your builder's risk insurance policy will compensate you for the loss.
You should read the paperwork of your insurance service provider to understand what type of theft is covered. Some policies do not cover employee theft or stolen equipment. So ascertain what type of theft and vandalism is covered in any policy you intend to buy.
Injuries and Accidents on Site
House remodeling and construction sites can be a hazardous place for anyone, even experts who are working on the site. But in the event of an accident on-site, for example, a vehicle or aircraft crashing into the building, builders risk insurance policy provides adequate coverage to protect the contractor's materials, equipment and property connected to the project.
Some Legal Fees
Builders insurance policy usually cover the legal expenses that could arise when covered risks on a home remodeling or construction affects the entire project. This form of protection covers events such as lawsuits as a result of missed deadlines that led to further damage and other lawful action against the builder or homeowner as a result of an insured loss.
You should contact your insurance company to find out the precise legal fees your policy covers and to ascertain if you need other legal liability coverage.
How the Level of Project Completion Determines Coverage Limit and Amount
The coverage limit of Builder's Risk insurance increases steadily as the renovation or construction project is being completed.
For instance, if a rehabber is hired to renovate two bathrooms and a kitchen, and there's a total damage when one of the bathrooms has been completed, the total payout will be less compared to if the damage occurred when the two bathrooms and kitchen had been completed.
As a result, the coverage amount of the policy increases incrementally as the insured project moves to completion. So the coverage limit also increases accordingly.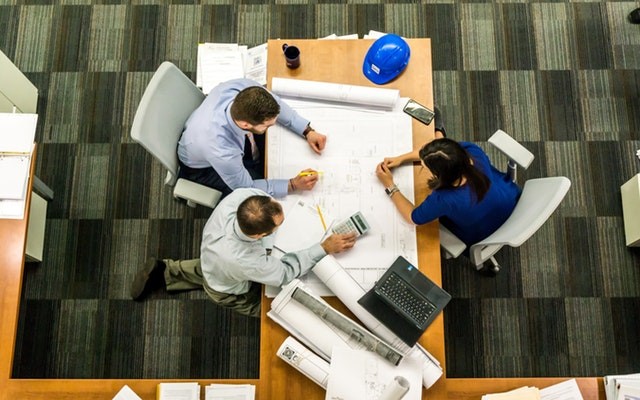 Standard Exclusions from This Policy Coverage
Some risks are "standard exclusion" from what this policy covers. Such exclusions include coverage for damage as a result of poor or faulty designs, planning, workmanship and the use of substandard materials.
Other exclusions are:
Mechanical failure
Contract penalty
Acts of war
Government intervention or action
Voluntary contract termination
Damage caused by water
Earthquake
Weather damage to materials in the open
Employee theft and intentional damage
To figure out what exactly is excluded from your policy, ask your service provider.
How Builder's Risk Insurance Differs from Homeowners Policies
A homeowner's insurance policy typically covers four events on an insured property. These are:
Injuries that are sustained while on the property
Interior damage
Exterior damage
The loss or damage of personal belongings or assets
While a builder's risk insurance policy provides coverage for homes and commercial buildings during remodeling, renovation and construction. The policy covers the contractor's interest in terms of equipment, property value and the materials that are being used on the site.
Types of Projects Eligible for Builders' Risks Policies
Builders risk policies are generally suitable for home remodeling projects and renovations (this can include or exclude the current structure). The policy is also suitable for new construction projects from the scratch, as well as installation and rehabbing projects.
The policy classifies a project as commercial or residential. How each of these projects is precisely defined and categorized differs from one insurance provider to the other.
Risks of Going without This Policy
If you're a rehabber or an investor without a builder risk insurance, you will be responsible for the cost and consequences of all the risks covered by the insurance policy.
These include legal fees, damages, injuries and accidents on site, as well as theft and vandalism. Depending on the size of the job and location, the costs of all these could run into hundreds of thousands of dollars or even millions.
END